Thai Massage for Men by Men in Pattaya
Out-call service (En, Th):
081 7031 526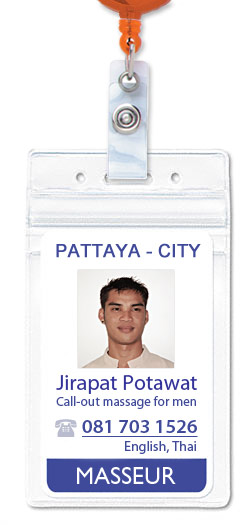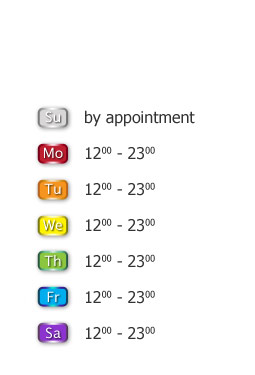 Authentic Thai Massage by men

Authentic Thai Massage — the best way to keep your body in great shape and condition. Only Authentic Thai Massage can help you recover quickly after a long flight or a long journey by road.
Thai massage means authentic Thai massage — real Thai massage, native Thai massage – not the "Thai massage for tourists" you find in Pattaya's massage parlors. Why not the usual parlor massage, you'll ask? It's simple.
Real Thai massage demands strong muscles and the powerful hands of the masseur. Just look at the girls outside a typical Pattaya parlor. Ask yourself: does a small girl really have the strength for a deep satisfying Thai massage?
Why massage by Men?

Thai massage came to us down the ages. Real Thai massage was practiced and developed over centuries in Buddhist monasteries. Have you ever seen a woman as a Buddhist monk?
Men! Only men have enough power in their hands to give you the sensation of a real Thai massage.
Why me?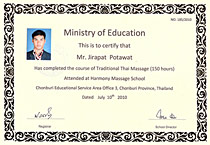 I'm educated
I am certified and licensed Thai masseur
1 studied in a licensed school of Thai massage
My teacher was trained in the Wat Pho Temple — the world center of the art of Thai massage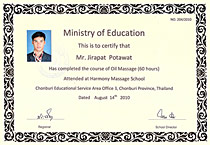 I'm experienced
Over 6 years of experience!
I have the required strength and muscle power to massage clients of all body types and to provide them with the experience of only the best quality Thai massage
Prices:
visit to your room

Thai massage 90 min

Oil massage 90 min
visit to your room

Thai massage 90 min

Oil massage 90 min
Combined Massage
120 minutes
visit to your room

loose pants rent

Thai massage 60 min

Oil massage 60 min
Preparing for Your Thai Massage
To assist you gain the full benefit from your Thai massage, please read this short list of advice:
Don't eat for 2 hours before your massage
Take a hot shower shortly before my visit
Wear loose and light clothing which allows for ease of movement and flexibility. Ideally a T-shirt + sport pants (but not shorts) are OK. If you have no sport pants, don't worry. I will bring special massage pants for you.
Take off all jewelry — rings, chains, earrings, etc.